SLO Brew Live + (((folkYEAH!))) present ~ Dengue Fever
Sat
September 23, 2023
7:00 pm
PDT
SLO Brew Rock ,
855 Aerovista Place, San Luis Obispo, CA
Ages 18 and Up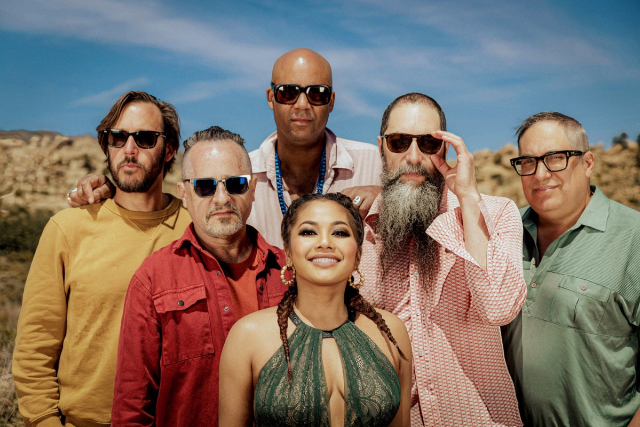 $24.00
They are back. Not because the 20th anniversary of a debut album usually demands it. Dengue Fever are back because they wanted to. Eight years after the release of The Deepest Lake, as new generations of listeners are catching up to the same omnivorous music taste the band has practiced since its inception, a new album, Ting Mong (September 15) captures yet another enthralling dimension of their genre-defying journey. Where most returns favour clamour and bombast, Ting Mong seeks the sonic balm these times so desperately need.
Before the world went into full apocalypse mode, Dengue Fever were already looking for peace and quiet. Once the touring cycle of 2015's The Deepest Lake was over, they were a band whose members needed time to focus on different ventures, whether those might be family or visual arts, session work or…metal detecting.
Never really on hiatus, band members were soon drawn back to each other. Ask them, and they'll tell you that they are a band because they're family first.
So they reconvened in 2019, rented a small cabin in the California desert near Joshua Tree, and converted it into a recording studio. They spent the day jamming and slept under the stars at night. Then, the pandemic hit, sending everyone into retreat. It was 2021 when Dengue Fever could meet in person again, and so they did: piecing together the many desert recordings they had, recording vocals, turning open jams into songs, casually reinventing their own music. They did a lot of writing, but also a lot of shredding. Of the 20 or so songs they ended up with, they only kept those that felt more natural and immediately fit in with Chhom Nimol's one-of-a-kind vocal style. It had to be spontaneous. If in the past the band had extensively worked and reworked songs until they felt right for her, this time things simply had to come naturally. Tracks that sounded too tricky or had too many parts were swiftly scrapped.
You May Also Like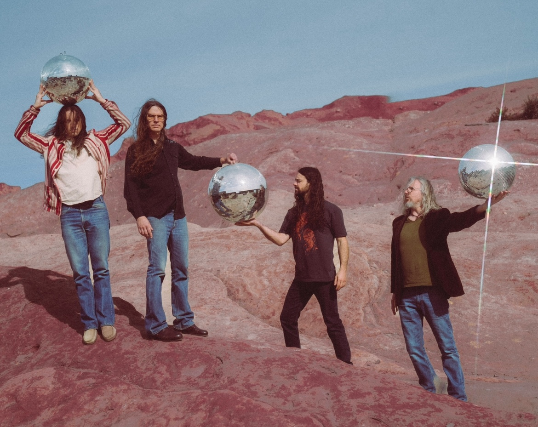 October 20, 2023
More Info